STOCK SETS
---
Stock set sample video
USD 120
EUR 99

SIMPLE DOME
2 monitors show/hide individually
4 different floor materials available
7 different background images available
Optional table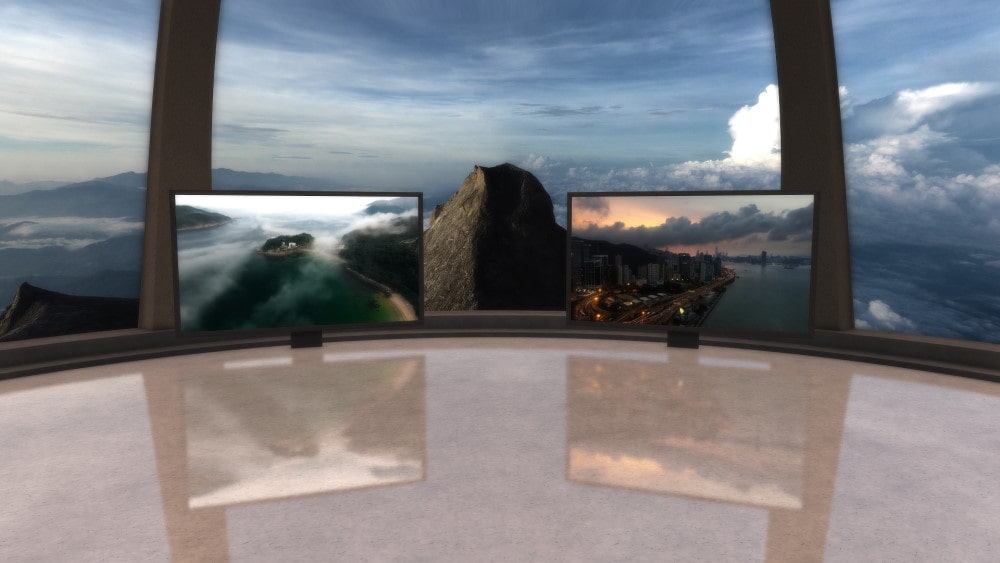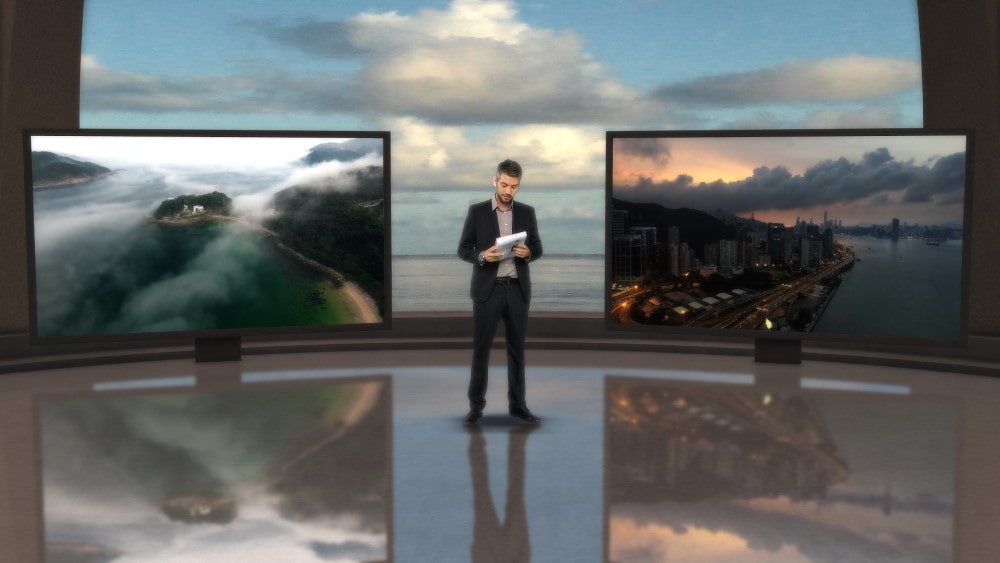 USD 85
EUR 69

SIMPLE ROOM
2 background images included
Lights can be switched on and off
4 wall variations
Monitors show/hide individually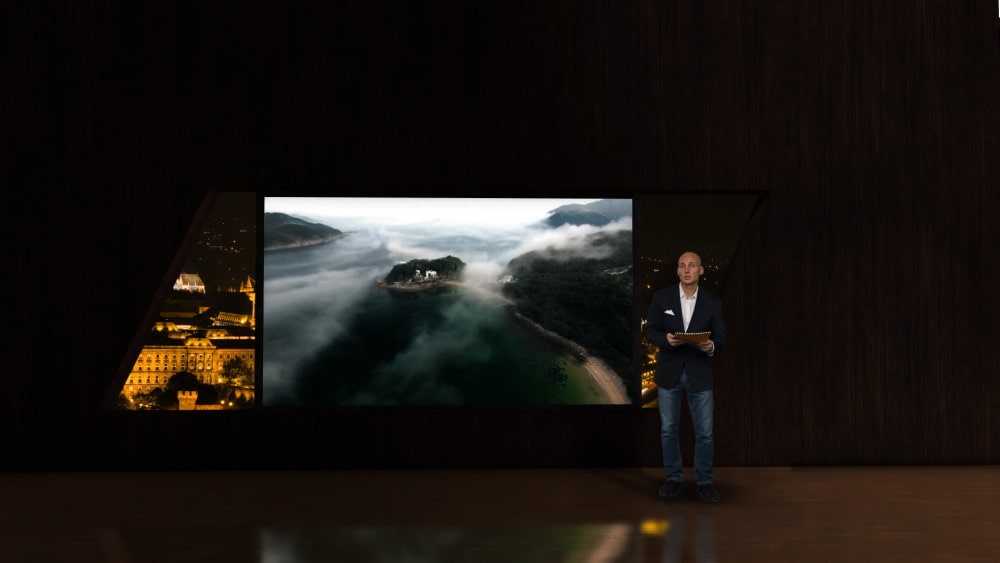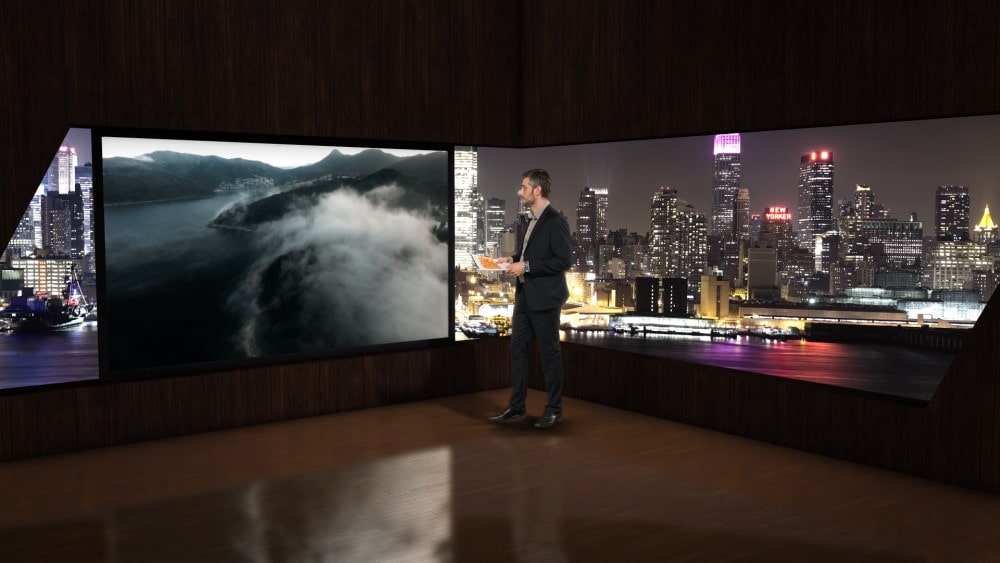 USD 120
EUR 99

MINIMAL ROOM
Podium hide/show
Wall colour and podium colour can be changed - any colour
Screen in the background show/hide
TV screen position and size are adjustable
TV screen frame colour can be changed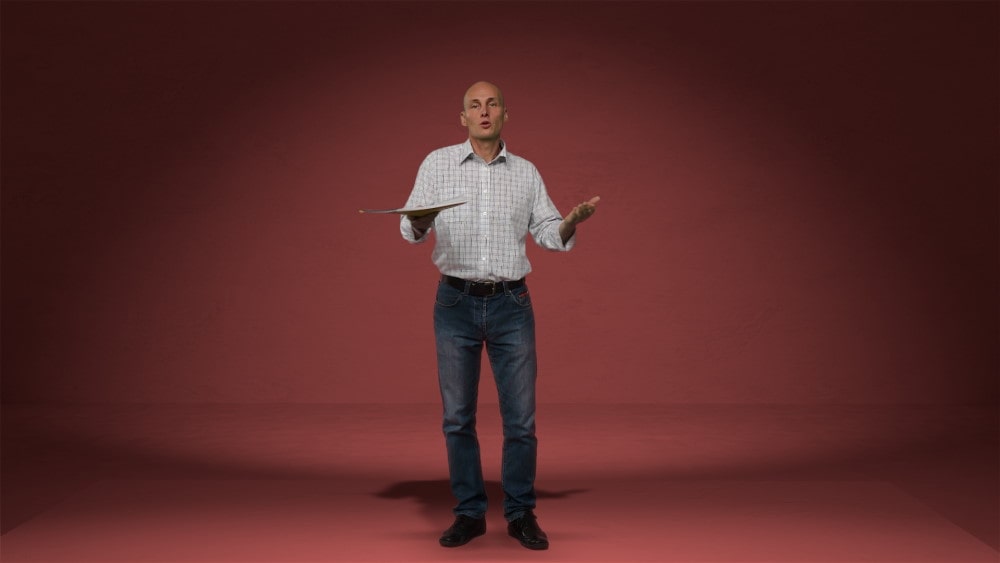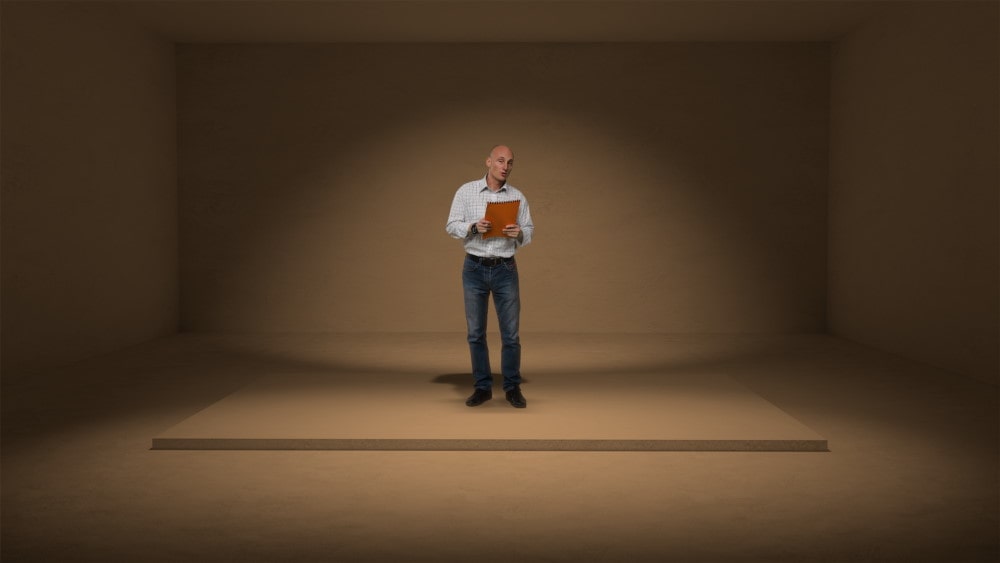 USD 120
EUR 99

SIMPLE OPEN SPACE
4 different floor materials available
Optional table (material and colour of plastic table can be changed)
4 monitors show/hide individually
4 backgrounds available - lighting changes with the background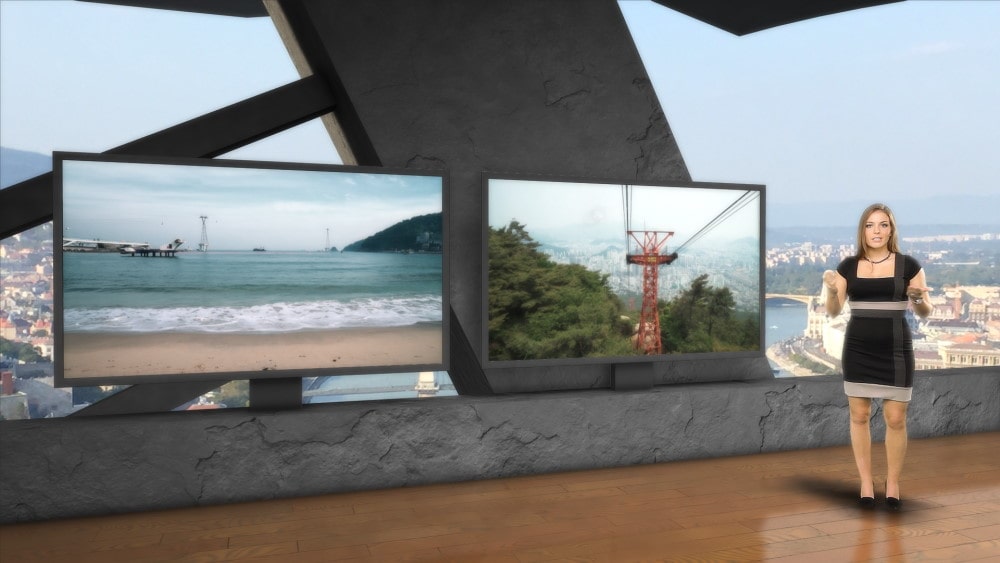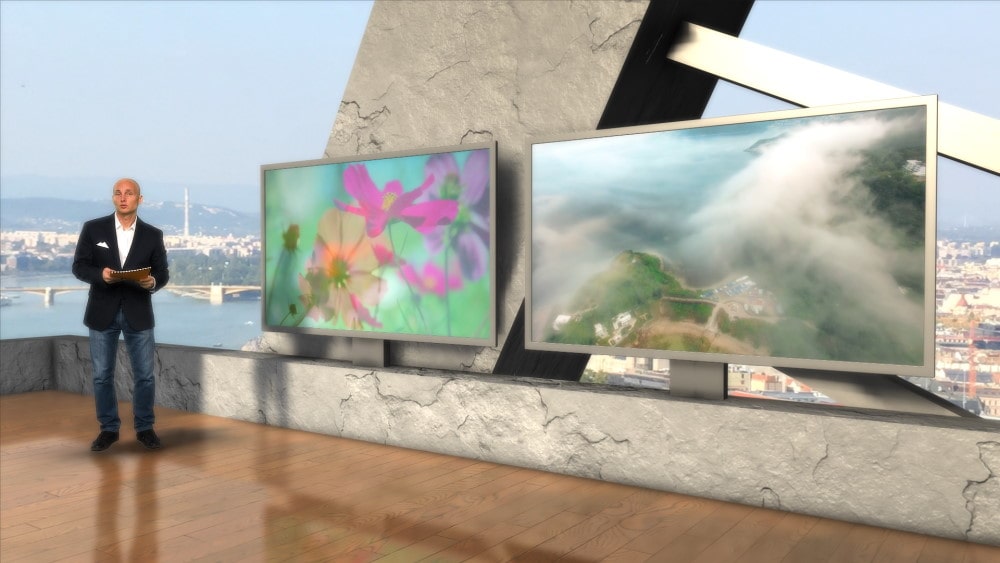 USD 230
EUR 190

PROCESSOR
2 Monitors can be shown/hidden
The two half-roofs can be rotated or show/hidden
Metal bars on the sides of the podium can be shown/hidden
All the previously mentioned objects can be shown/hidden with an animation at once
A holographic artifact effect can be shown/hidden on the monitors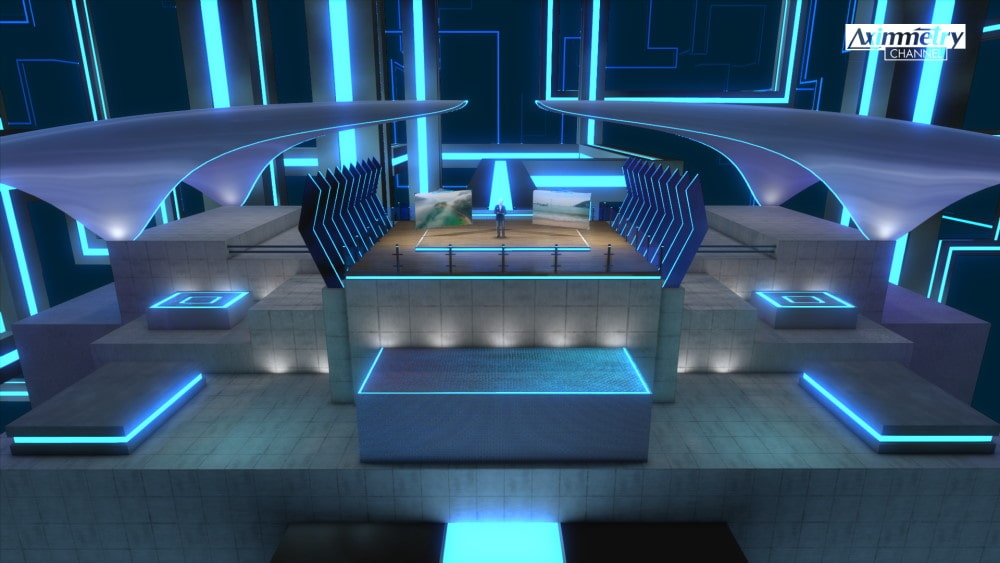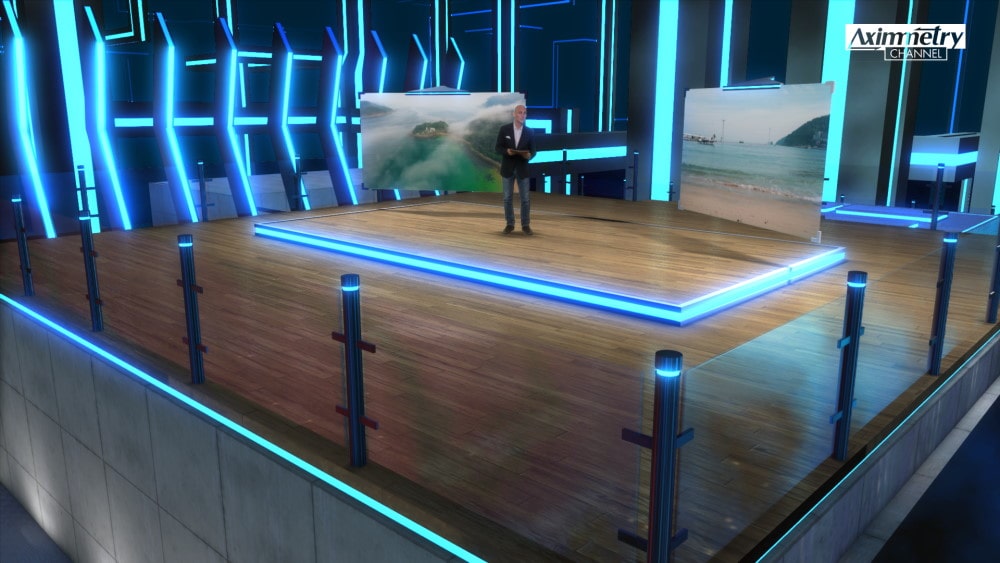 USD 60
EUR 49

MAGAZINE
Normal room size scene with limited customization option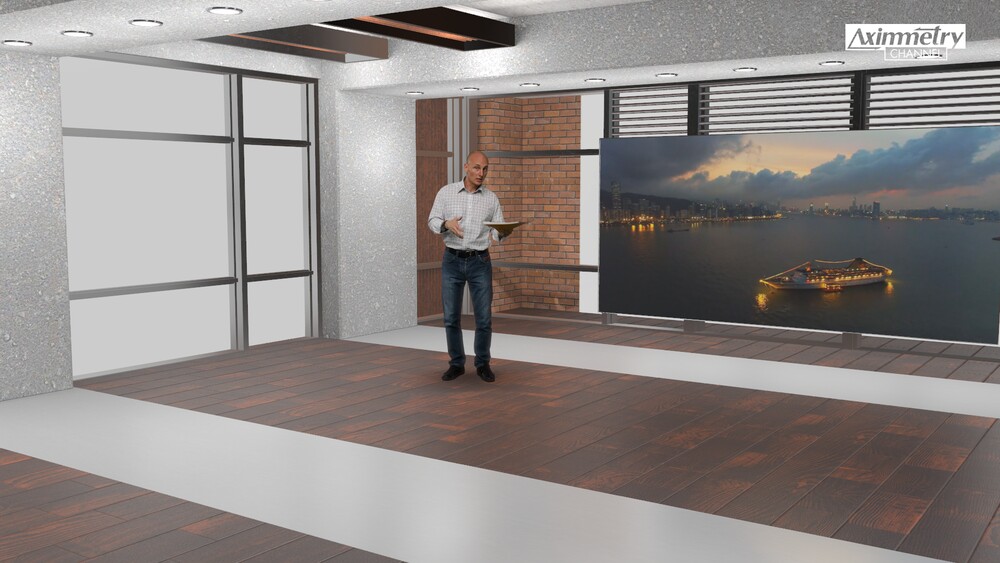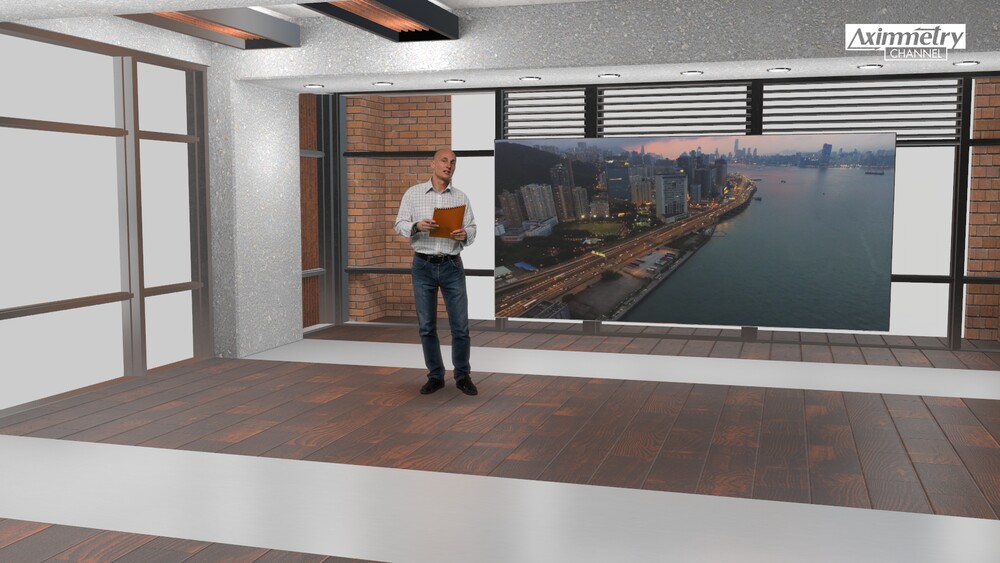 USD 60
EUR 49

SIMPLE INDOOR STAGE
3 virtual screens
The middle bottom screen is a door that can be opened
Color of the floor can be changed
Neon color and brightness can be changed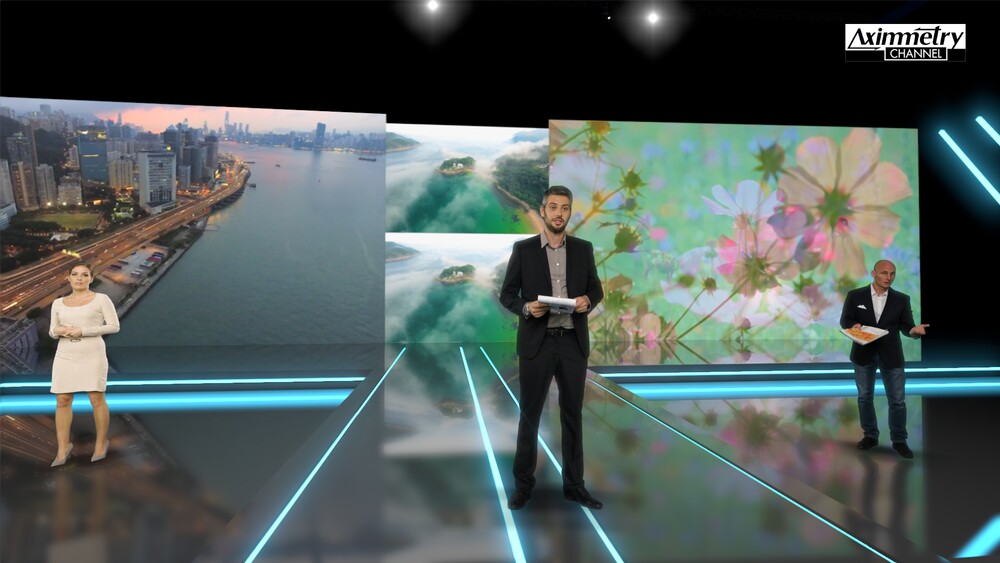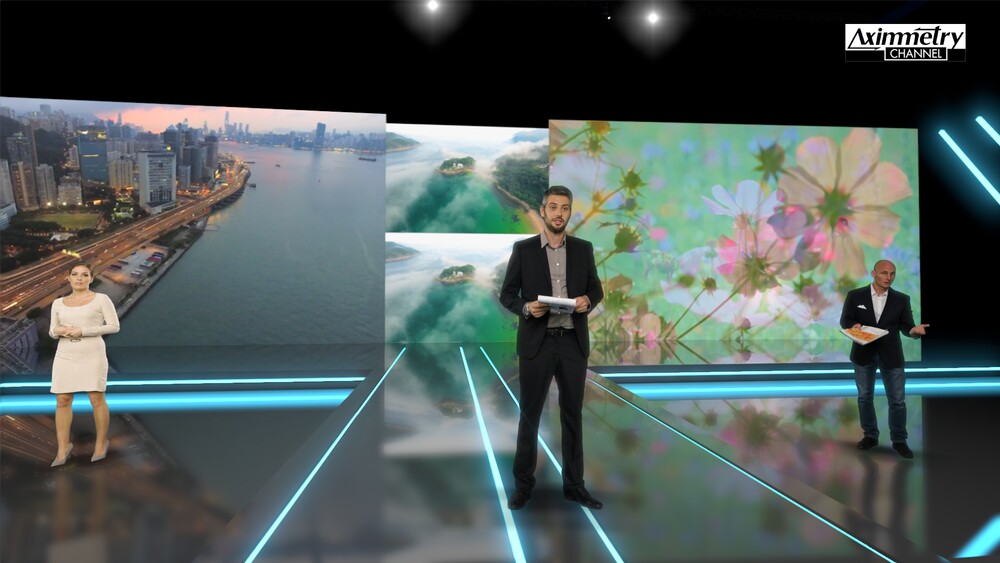 TERMS OF USE
The User's rights are the following when you purchase these stock studio sets:
Aximmetry grants to you a non-exclusive, perpetual, worldwide right and license to copy, distribute, reproduce, adapt, publicly display, publicly perform, digitally perform, transmit, broadcast, telecast, advertise, create derivative works of the stock virtual sets.
You may NOT publish or distribute the stock virtual sets through any stock media clearinghouse, for example as part of an online marketplace for photography, clip art, video, or design templates.
You may NOT use them in any other graphics application than Aximmetry.
We are planning on extending this stock library further and working on a couple of new sets already.
You can reach us at sales@aximmetry.com for more information.